The idea was to have an area where we could get cleaned up / changed after mountain biking, swimming in the sea, etc.
There's a 'Bulfinch' external shower point mounted just inside the nearside rear door with hot & cold water connected. The shower hose itself is detachable.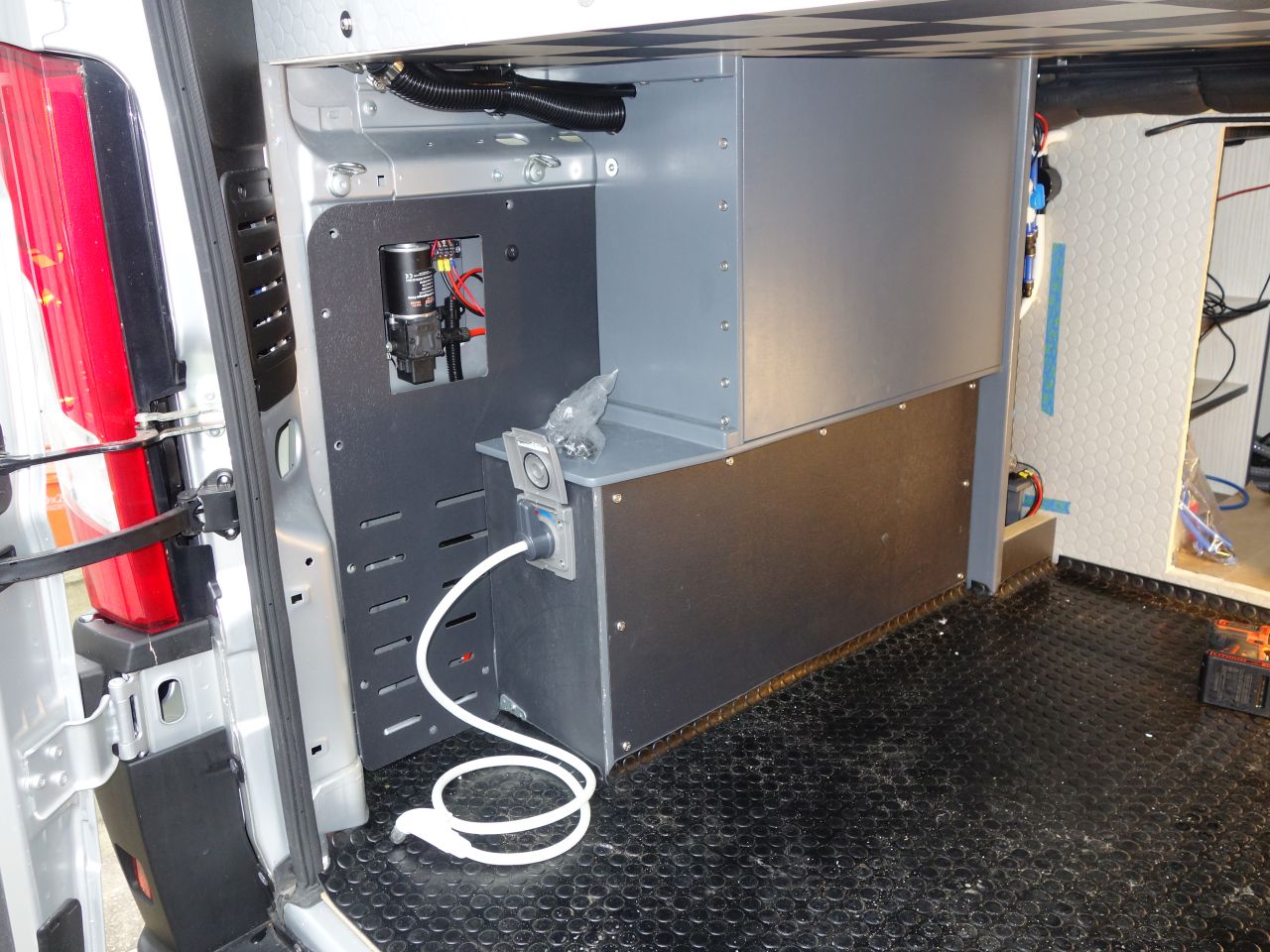 I looked for something to make a robust, detachable 'U' shaped curtain rail and found a shower rail kit by Wenko ('Wenko Bracket rod Universal Extra Strong White-Ø 2,5 cm') that was on Amazon for £15.00 at the time. As it included various brackets and corner pieces, I thought it was worth a punt to try and make something of it. (At the time of writing it is £66.99 on the same Amazon page!- it's defiitely worth looking for alternatives.)
What made most sense to me eventually was just a straight pole between the rear doors opened to their 90 degree stops.
'The ends of the rail fit into the supplied brackets, but these needed to be mounted on tapered pads to get them to the correct angle when mounted on the rear doors. The curtain is just a generic shower curtain that has had magnets inserted into its edges – these attach to the edges of the rear doors either side.
The 'Wenko' support brackets are permanently attached to the rear doors with angled packers underneath: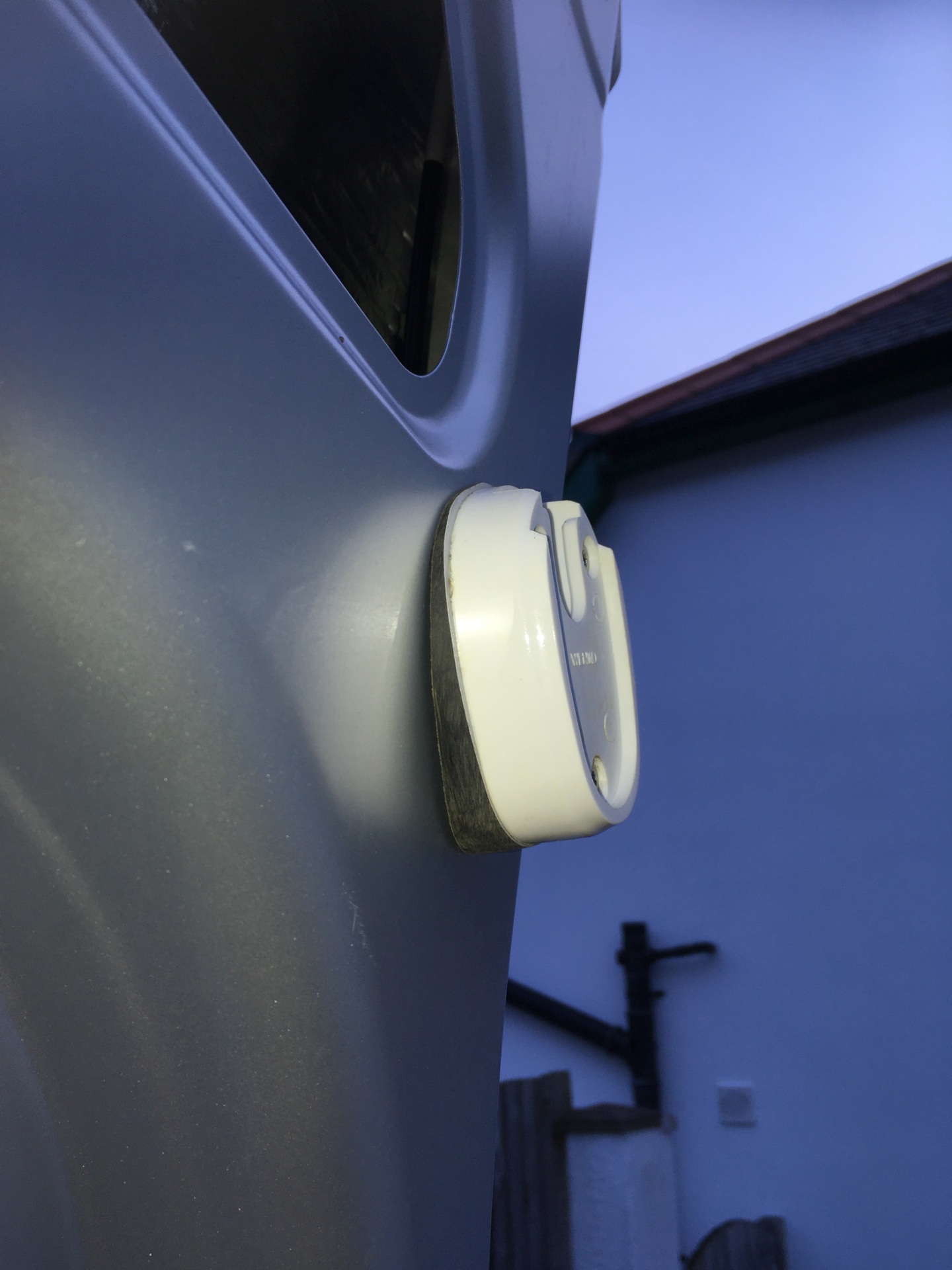 The curtain rod (white thing) with the curtain attached is clipped inside the rear corner of the van
When needed, it just lifts out and slips into the connectors on the doors;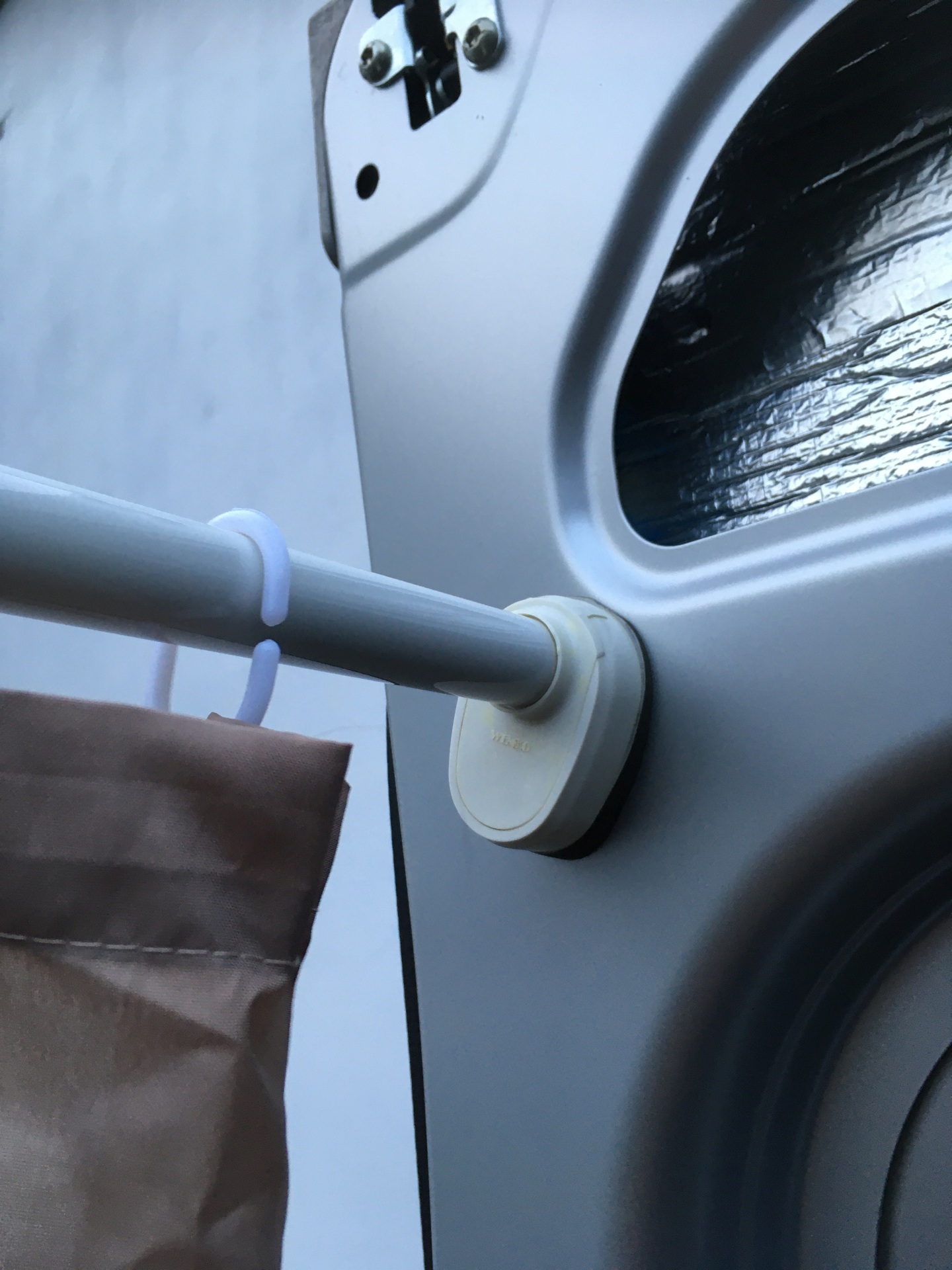 Magnets inserted in the sides of the curtain keep it tight to the van doors.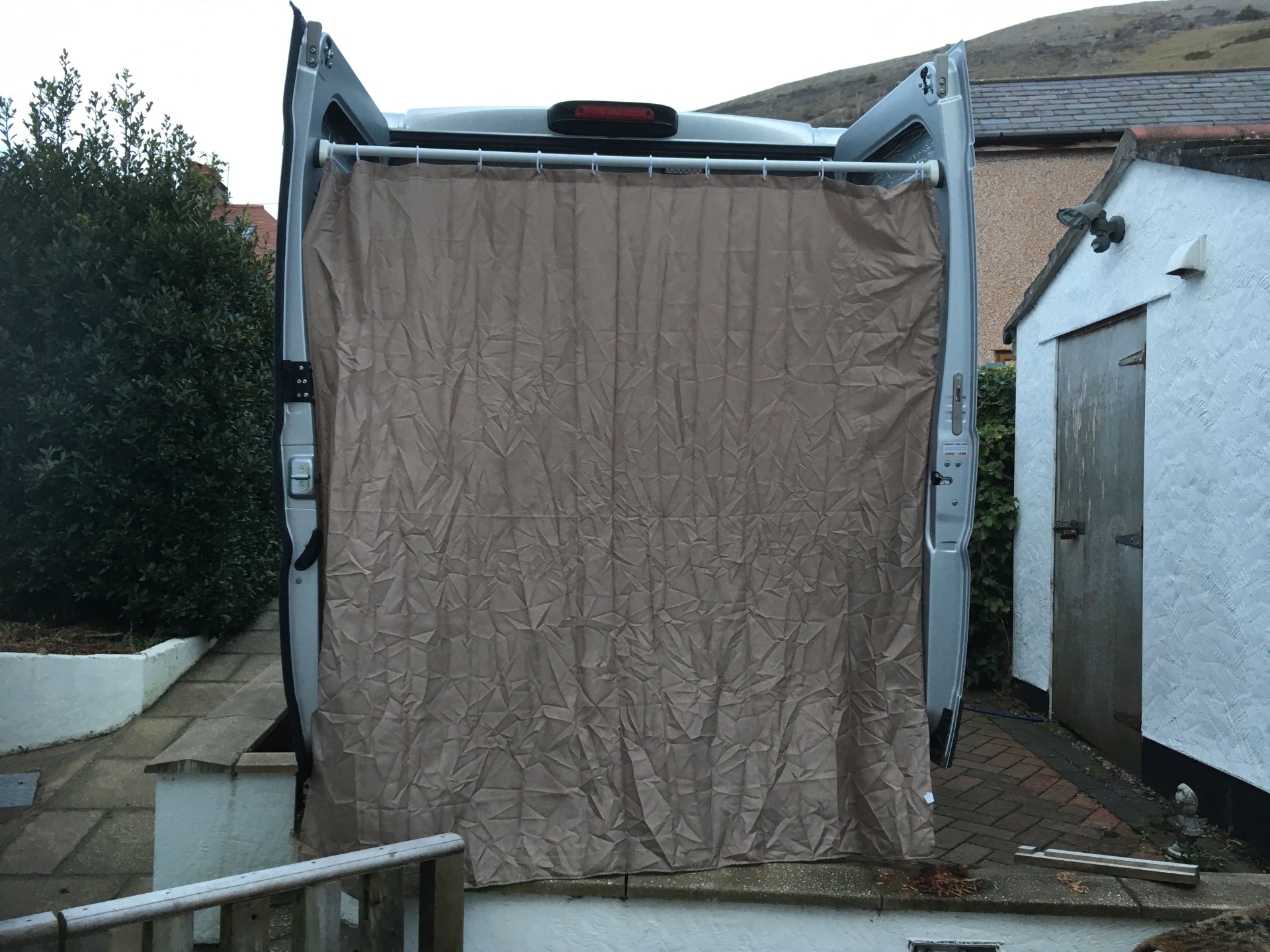 The curtain just stuffs into its mesh bag afterwards and tucks away on top of the gas locker.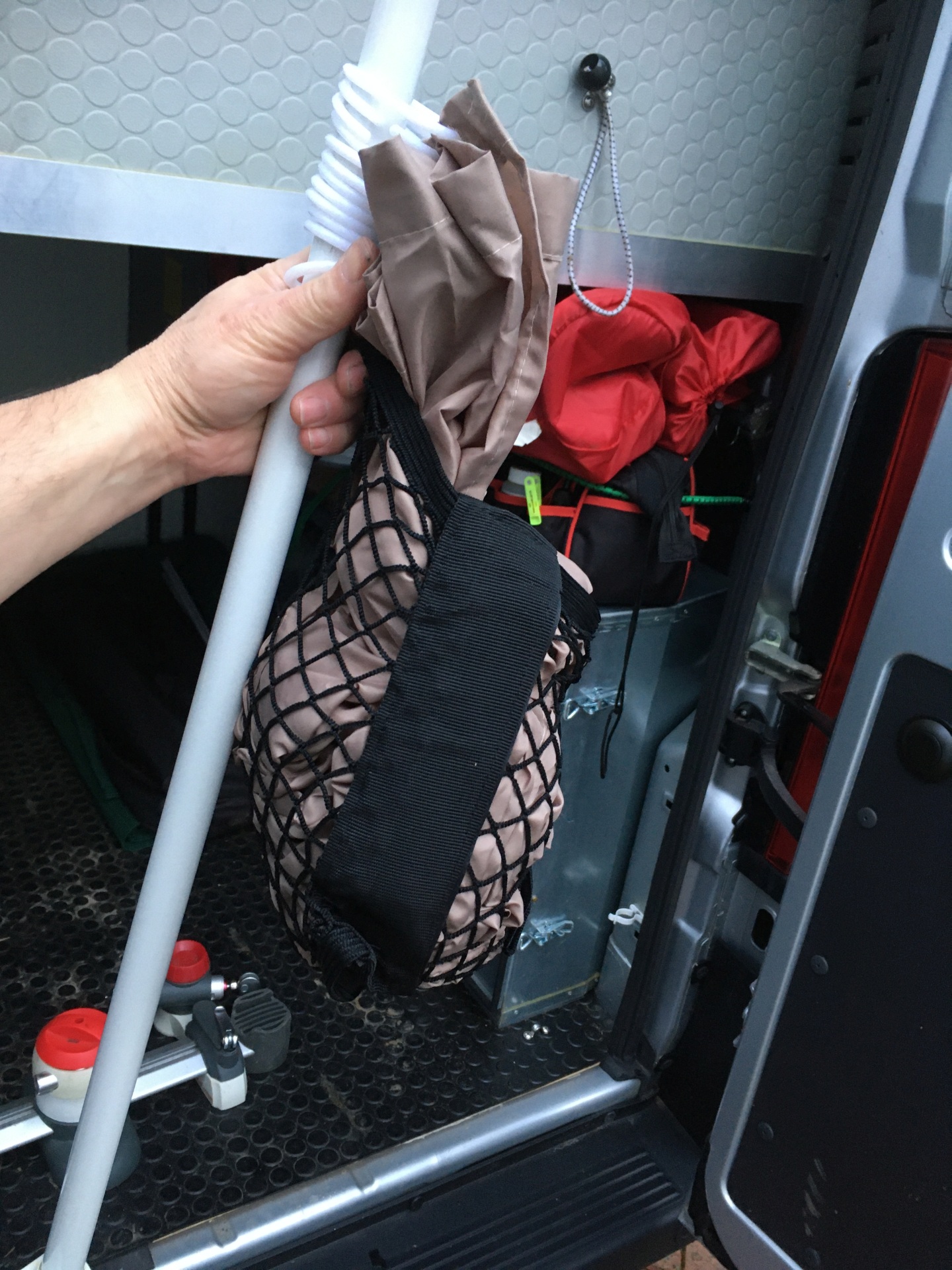 ---