Our van was very quiet on good tarmac (no squeaks or rattles) but there was a lot of road noise on less than perfect road surfaces.
Adding some sound deadening to the cab floor and door steps, and sealing up the many open holes in these areas has made a marked improvement, and I think it was well worth doing.
I used 4mm thick 'Silentcoat' self adhesive sound deadening pads – it took about 10 pads (each 375mm x 250mm).
Some photos of what I did:
Cab step before (driver's side):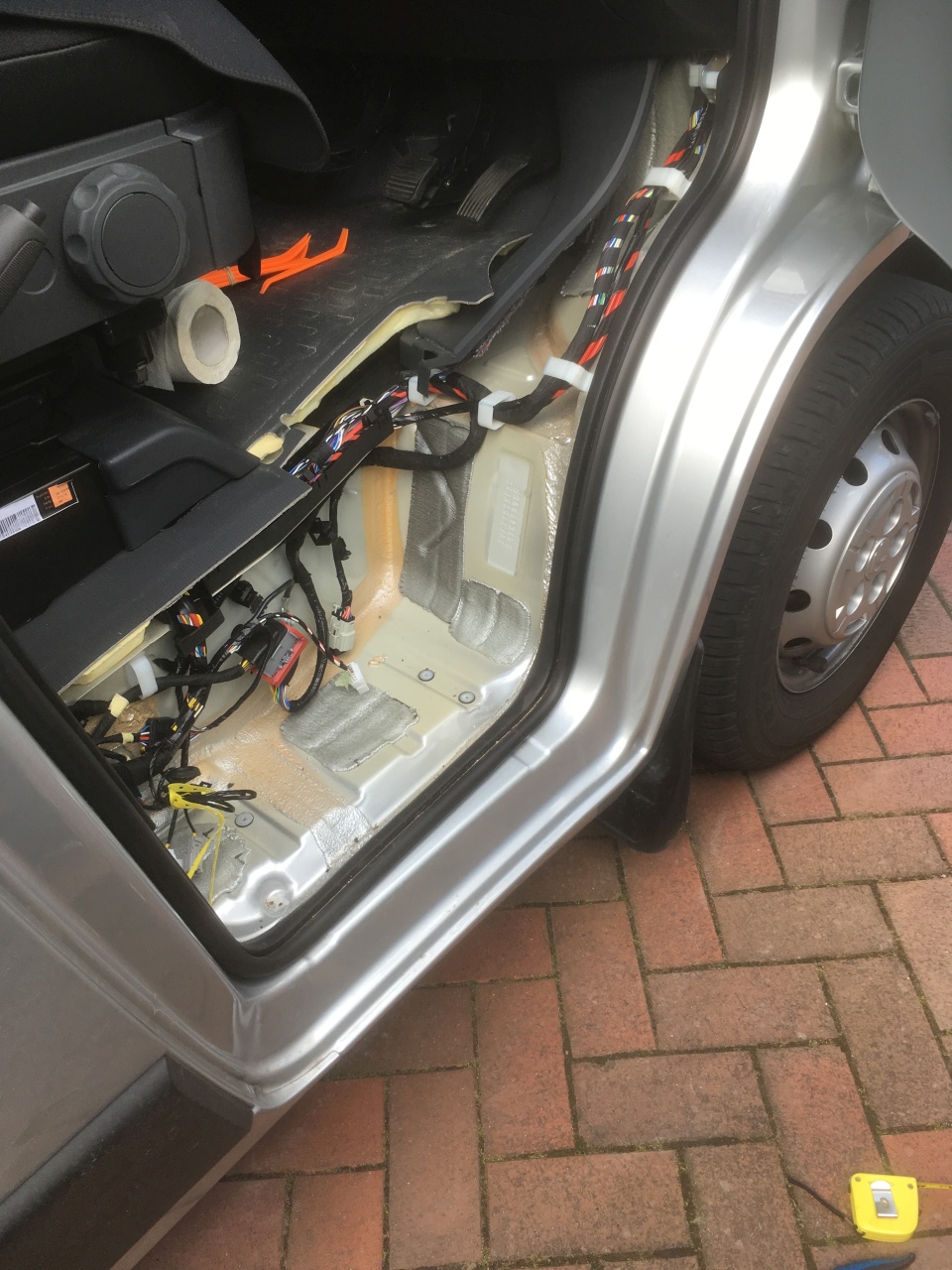 Cab step after (passenger side). I removed the electrical clips etc. to install the sound deadening and fitted them back afterwards. I left the mountings for the plastic step moulding clear.
(I left the VIN plate uncovered on the driver's side too).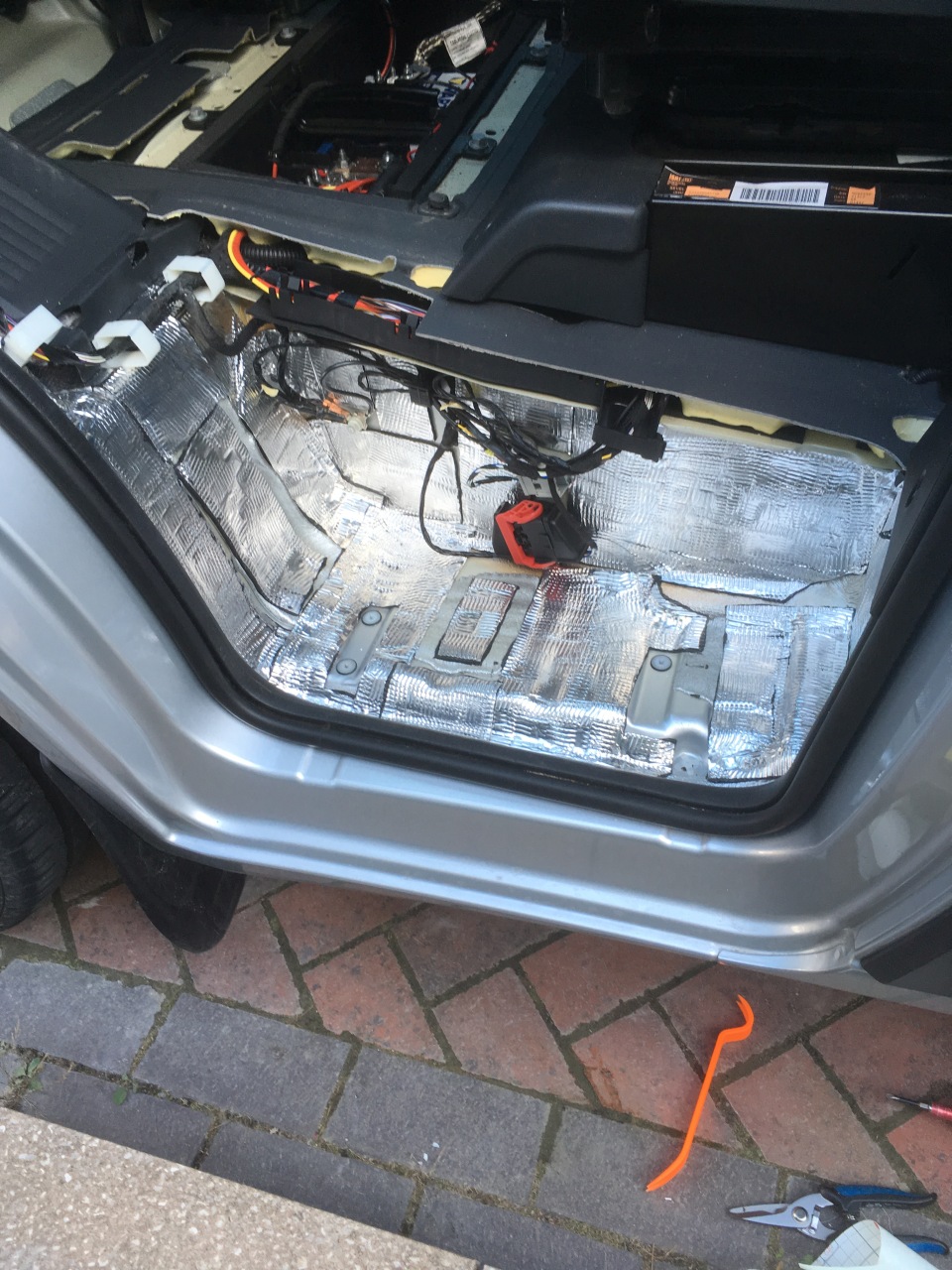 The sound deadening runs forward under the plastic trim on the left of the photo (these were easy to remove) and I also loosened the plastic trim around the strut towers (it looks like they don't come off unless the dashboard is out!) and slid some soundproofing underneath there.
In both the steps and the passenger foot-well there were lots of unused holes that mostly just lead straight to the road.
Passenger side cab floor before (note the number of open holes):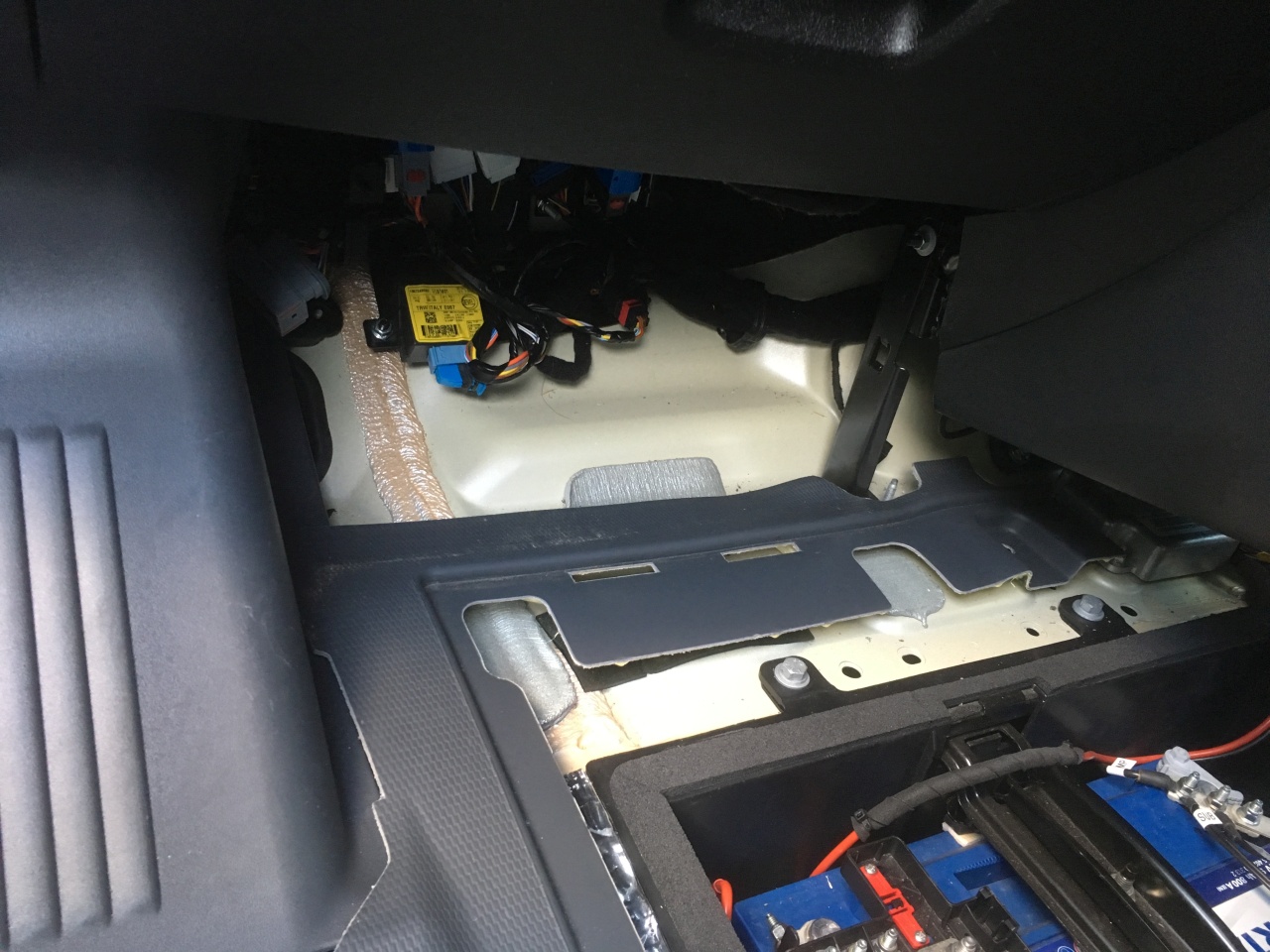 Cab floor after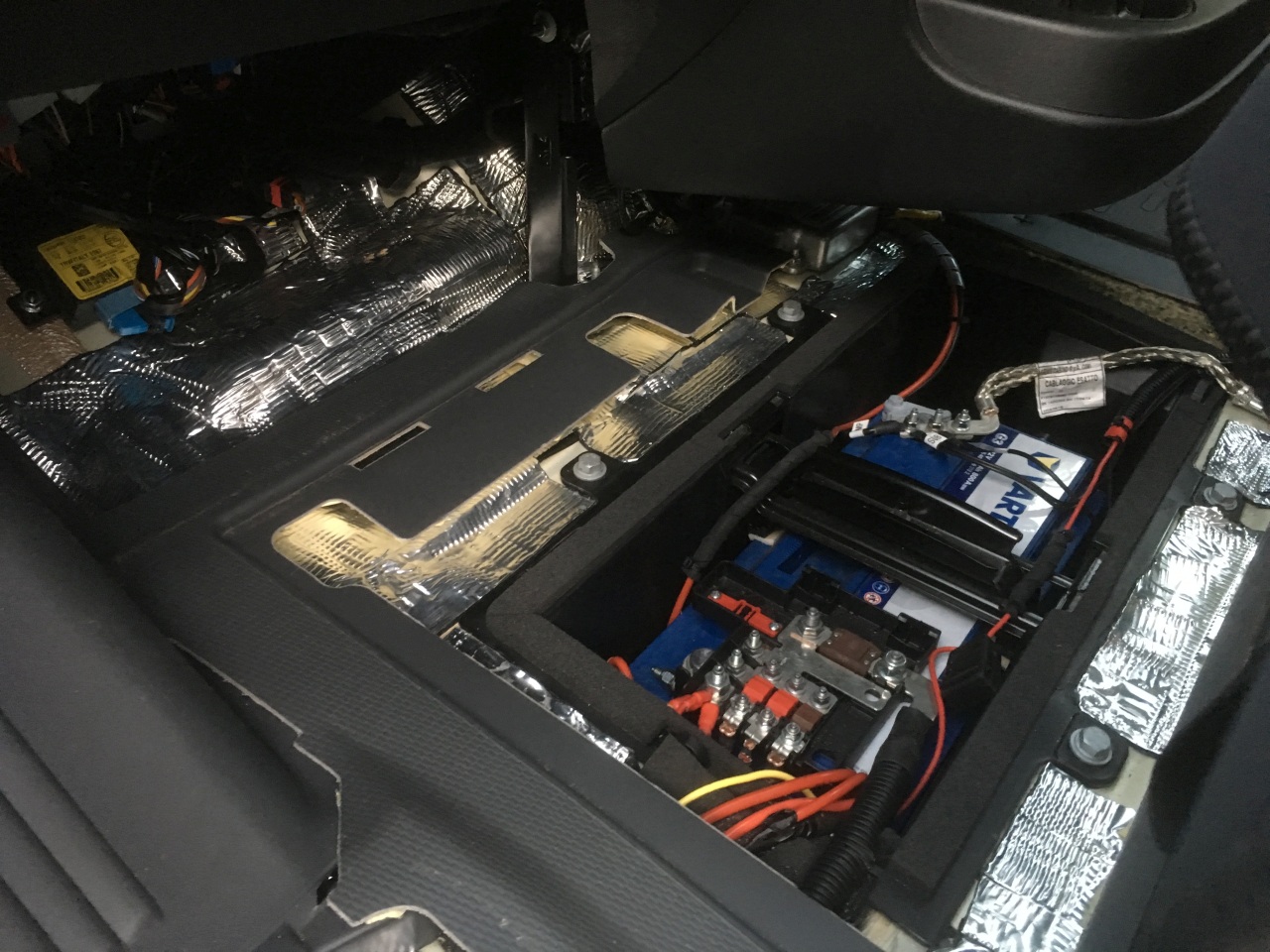 I managed to get just past the airbag ECU from the passenger side. The strips to the rear of the battery box are blocking more unused holes.
On the driver's side, I didn't want to take the factory floor up, so only managed to slide some sound deadening about 6″ in to the cab floor under the mat.
This has made a very noticeable difference to the amount of road noise, and I think the step area is warmer too.
The other thing I've noticed (on the topic of cab noise) is that the engine seems to run more quietly on premium diesel (i.e. sound less like a diesel truck). It costs more, but I get better MPG, so overall it costs the same per mile which ever I use.