The kitchen on our camper partially covers the sliding door opening so we don't need to open the door fully to get in and out. Sure, it's nice to have the door fully open if it's sunny outside, but there are times where it would be handy to have the door stop half way.
There are various ways of achieving this (we used a tennis ball lodged in the lower door track for quite a while), but one of the neatest I've seen is to put a small plate on the track that the upper door roller travels on. The plate has a notch or a dimple of some sort in the middle which is just deep enough to hold the door roller if it stops on it.
These are available commercially (look for a 'Stopsy') but it seemed quite easy to make my own version.
I first tried using aluminium angle extrusion (from B&Q). This had a couple of problems: It was too thick (about 1.5mm) so the door made a huge clunk going over it; And the outside of the angle was too sharp to fit snugly into the pressed metal track on the van. By the time I'd filed enough of the corner off the angle, there was almost no metal left.
The MkII version used 0.7mm thick stainless steel sheet folded into an angle. This has worked very well – the folded angle is a decent match for the shape of the track on the van, and it's about the right thickness to hold the door roller without obstructing the track too much.
I suppose you could achieve the same thing with two separate pieces fixed to the door track, but using angle means that there's just one piece to fit.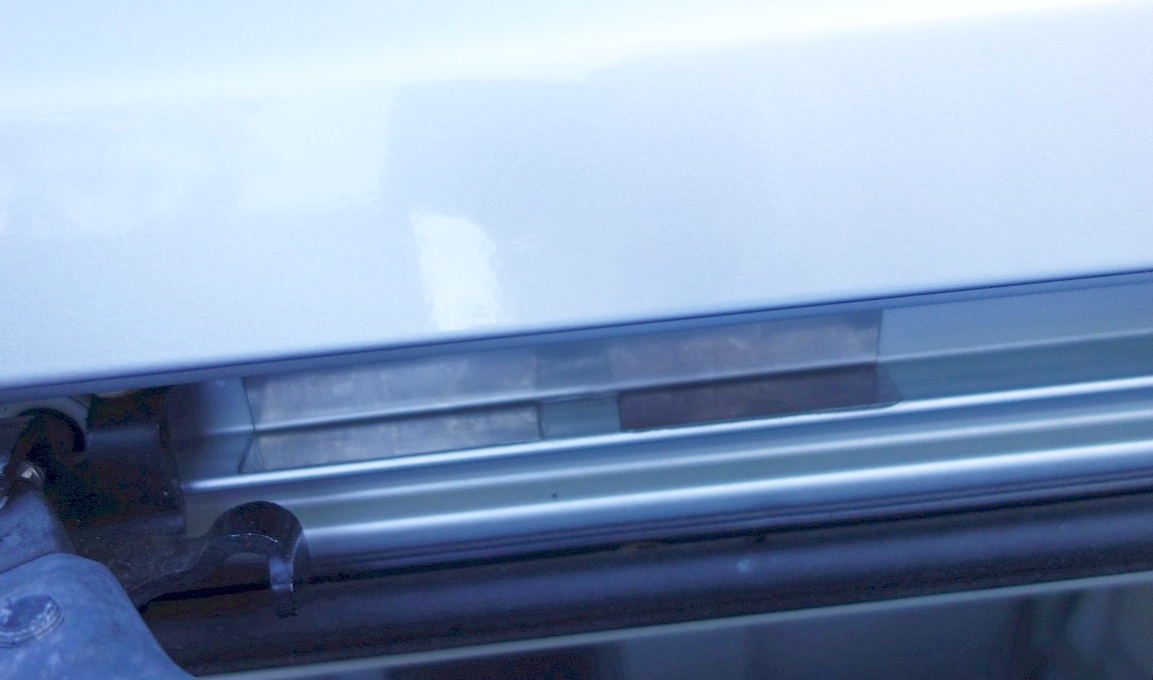 This video shows how it works and how I made it: