To make enough space for a pair of T105 deep cycle batteries between the fridge and the driver's seat, I needed to steal every mm I could along the way. So, rather than making a stand alone cabinet for the fridge, one side of the fridge cabinet ended up being the toilet wall with the fridge shelf, etc. being dowelled into it.
I used the Wolfcraft dowel kit – cheap & works well. It comes with metal points to mark the dowel holes from one piece to another, and by using spacers to hold the various shelves and rails at the right height on each side in turn I managed to get the thing reasonably square and level.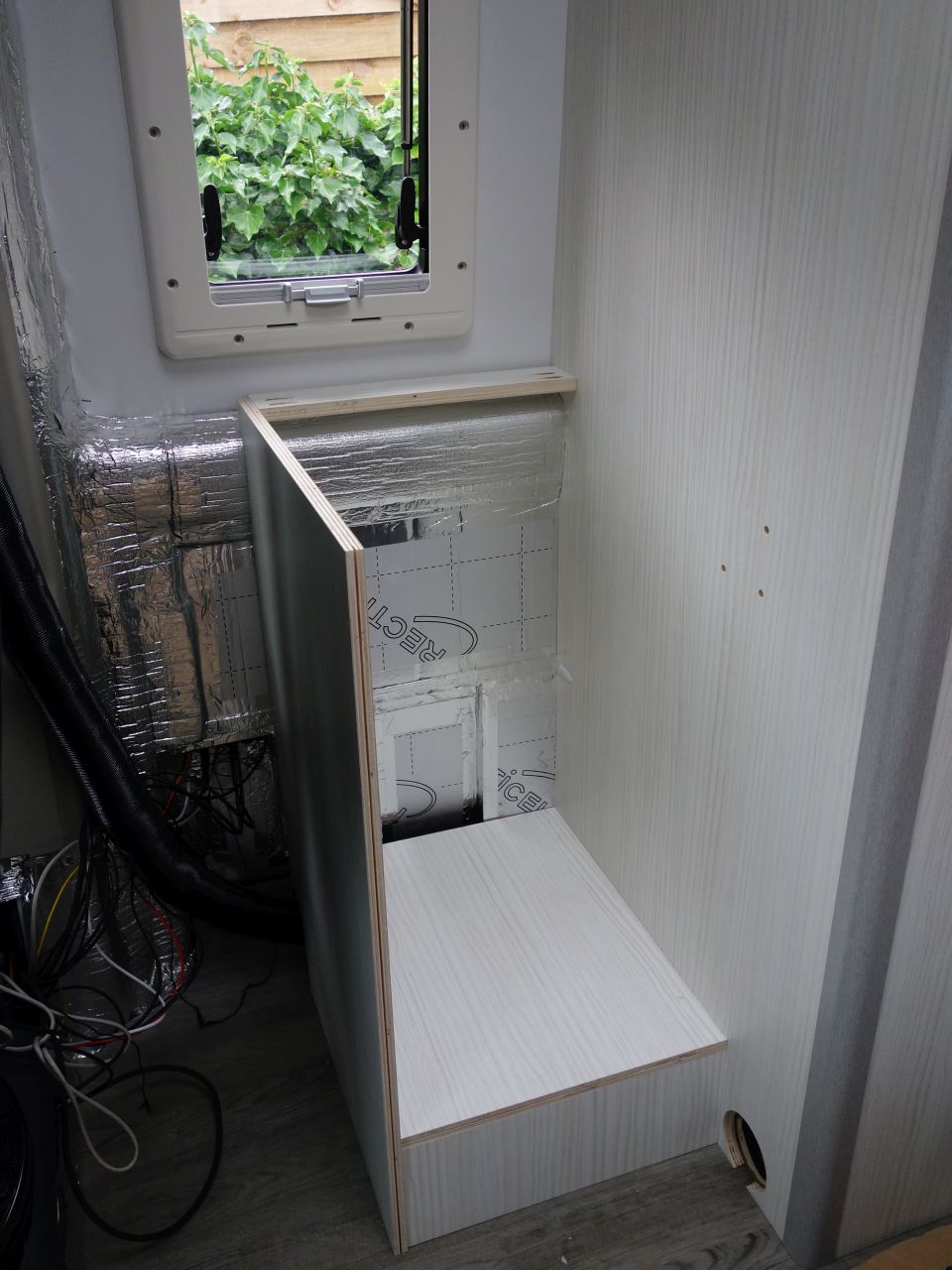 (The hole bottom right above is the air return to the diesel heater)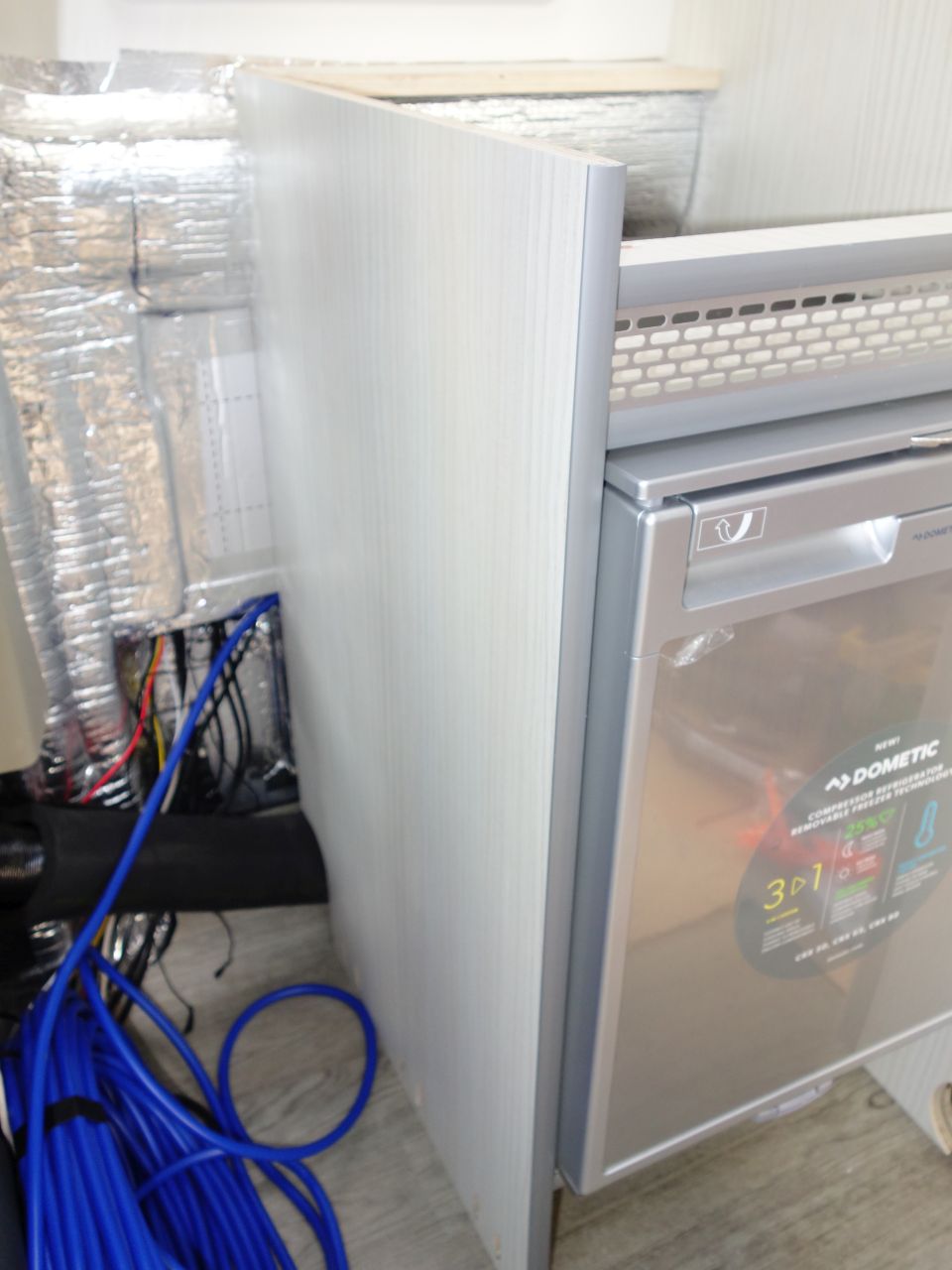 Drawer rails on the top take a pull out worktop section:
I was a bit ambitious when I ordered 450mm 'push-to-open' drawer slides for a 450mm deep cabinet and had to get a bit creative to get enough over travel to allow them to latch and un-latch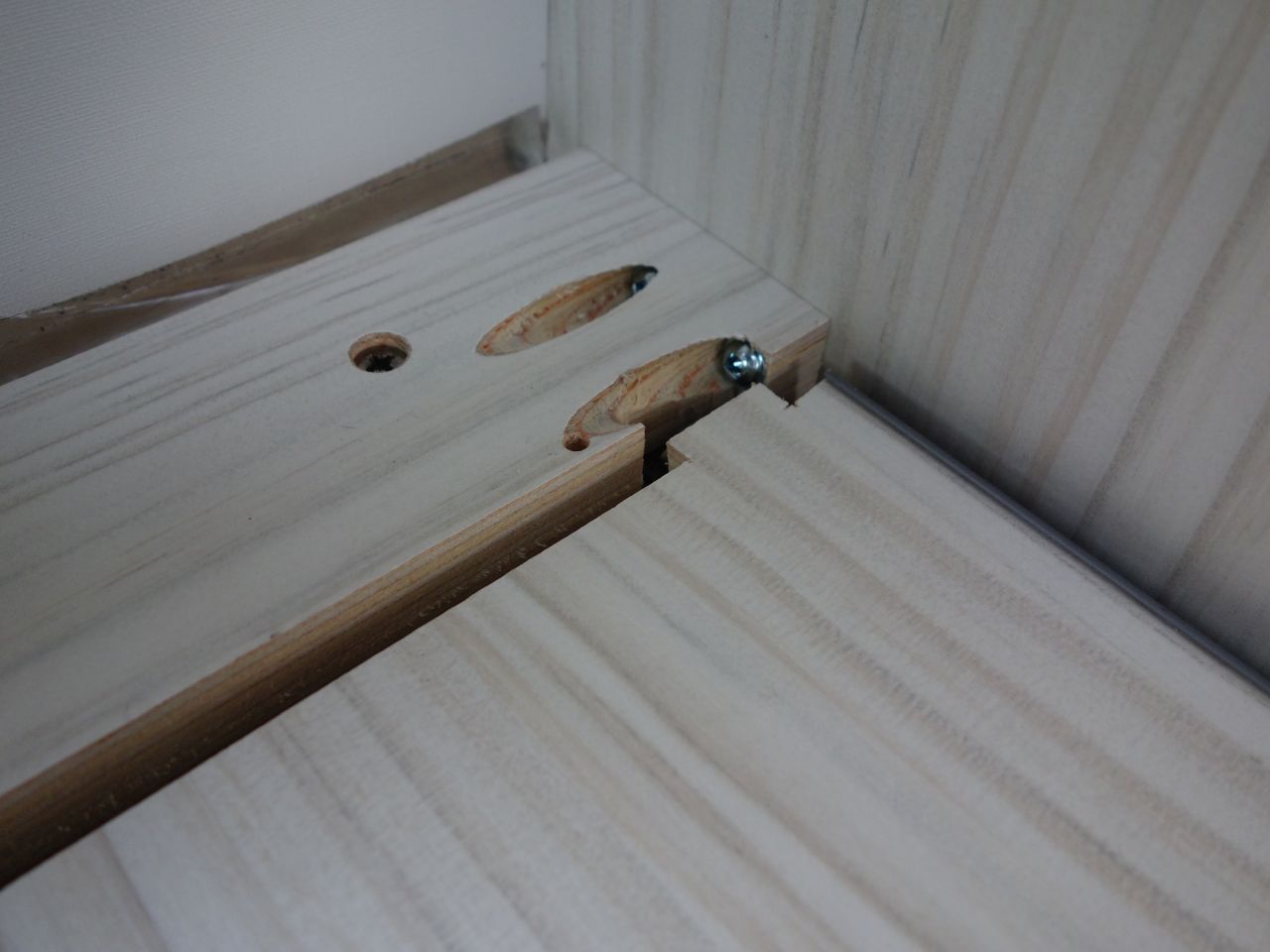 In hindsight, I think I'd have made the cabinet a little taller and put a shallow drawer there instead.