The outer was made conventionally by drilling / swaging the holes in the stainless steel sheet before rolling around the combustion chamber end cover and tacking the seam with the TIG.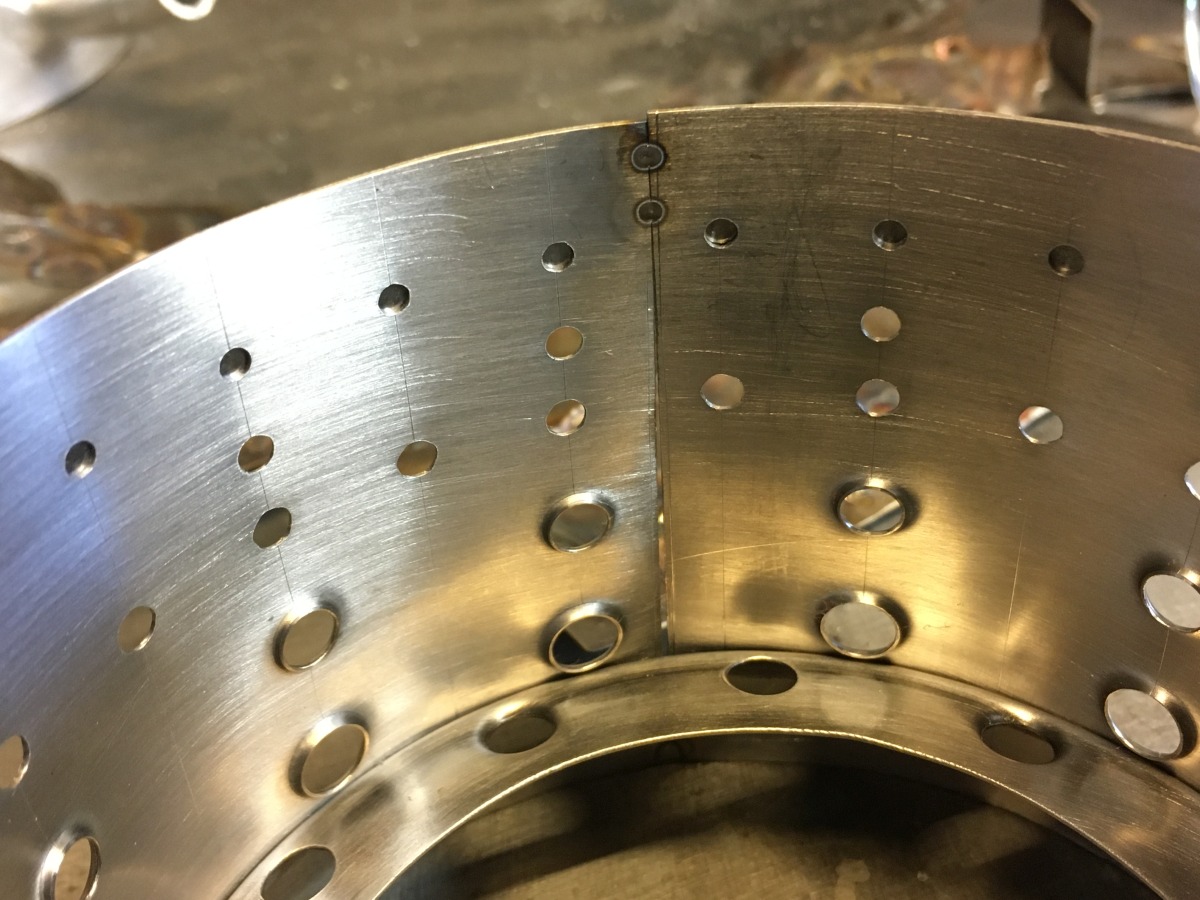 I used copper backing bar on the outside and seam welded the outer wrapper from the inside (to try and keep the back side of the weld clean).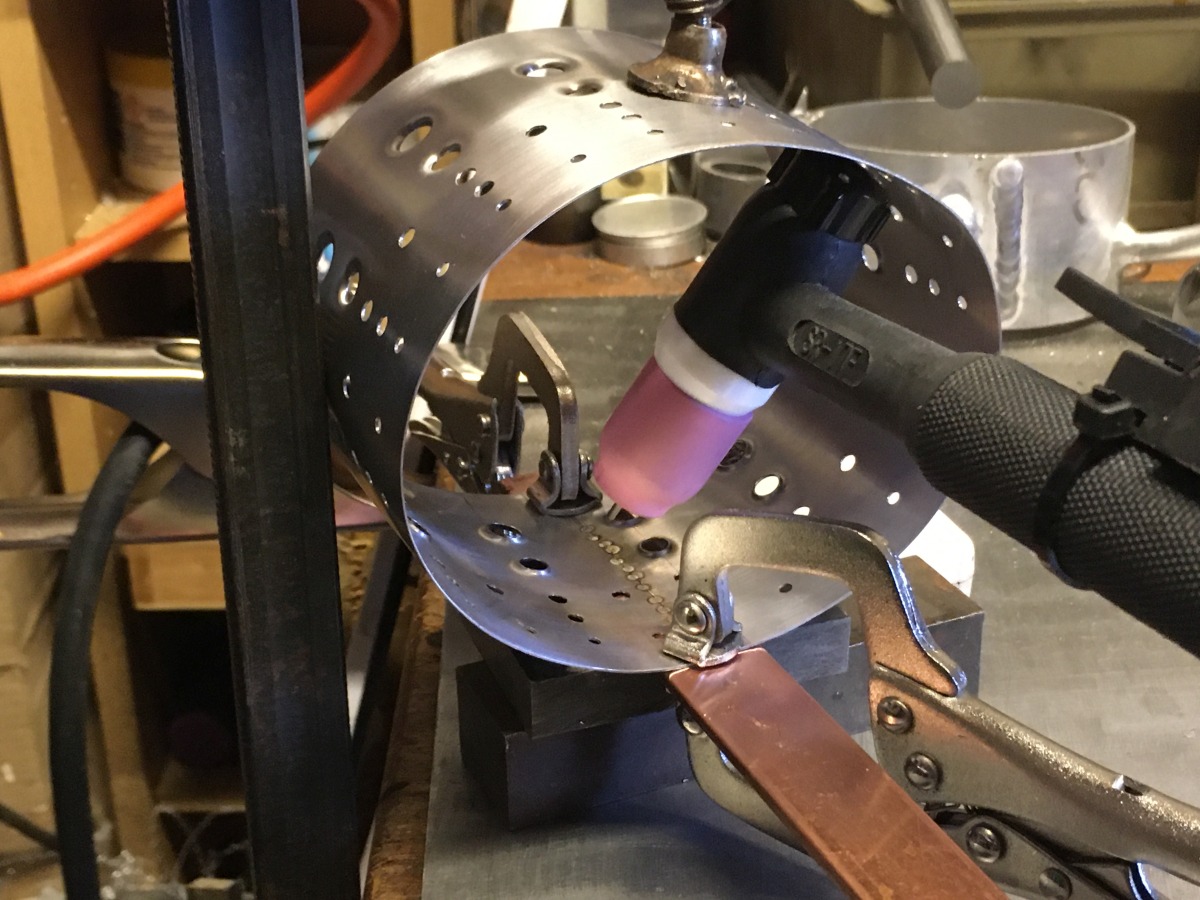 I welded up a ring for the end of the combustion chamber
…but my attempts at TIG welding it to the end cover did not end well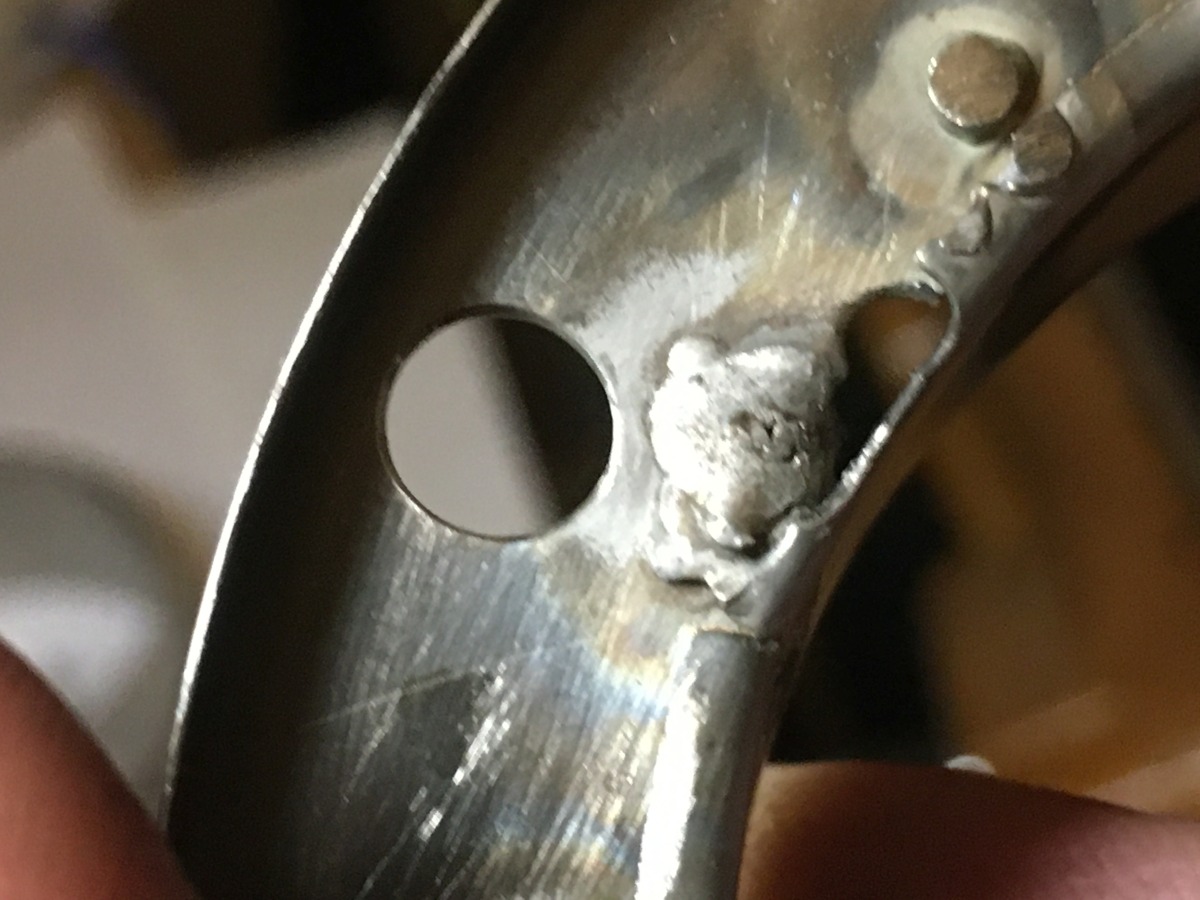 (My practice pieces were OK, but I think that what happened is that I made the flange at 90 degrees, but the end cover is at about 70 degrees as it bellies out a little – it looked like I had a close fit between the two, but it was only around the outer part of the flange, leaving a gap further into the joint. As soon as I started welding, the metal just burnt back 🙁 (At the time, I had not appreciated the importance of back surface purging when [trying to] weld stainless, either.)
So I made another end cover and ring, and did what everyone else in this situation does and built a spot welder!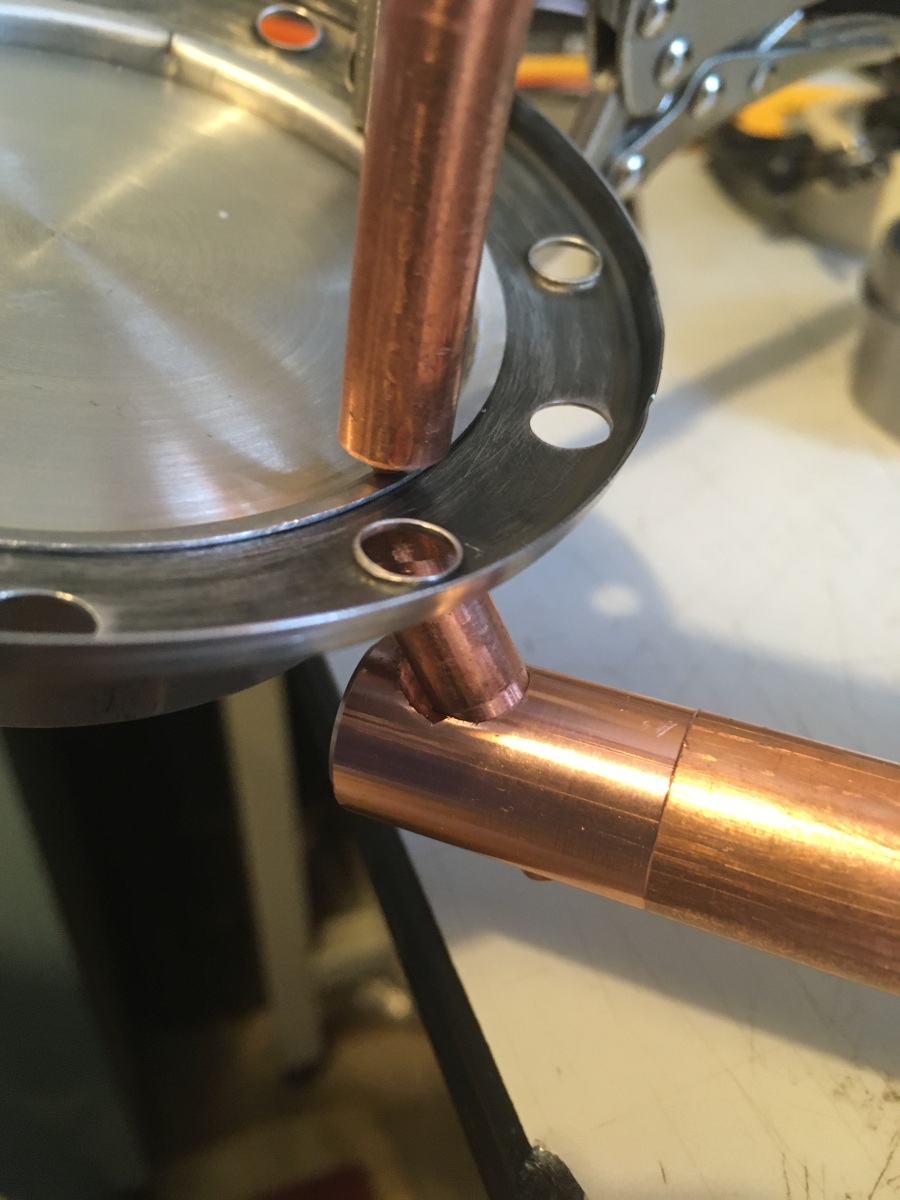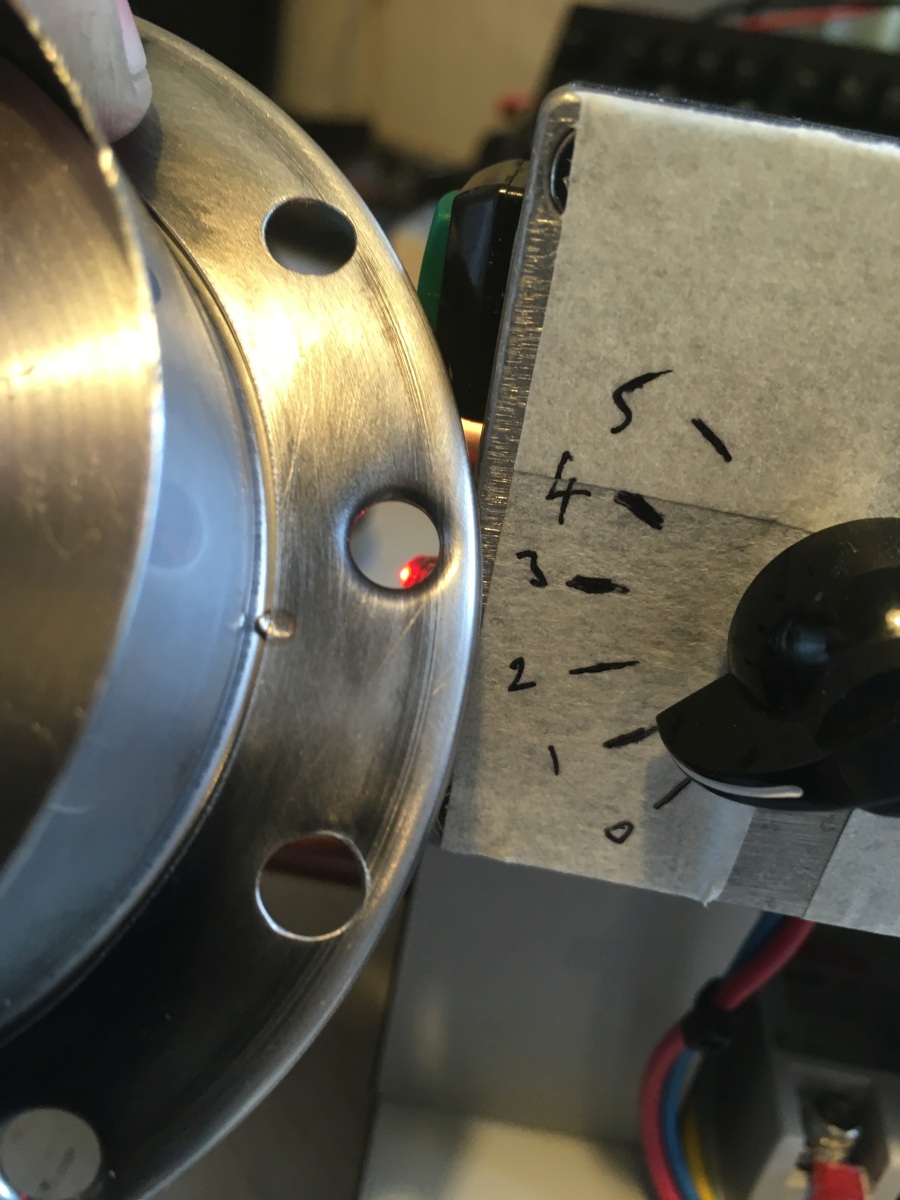 MUCH better!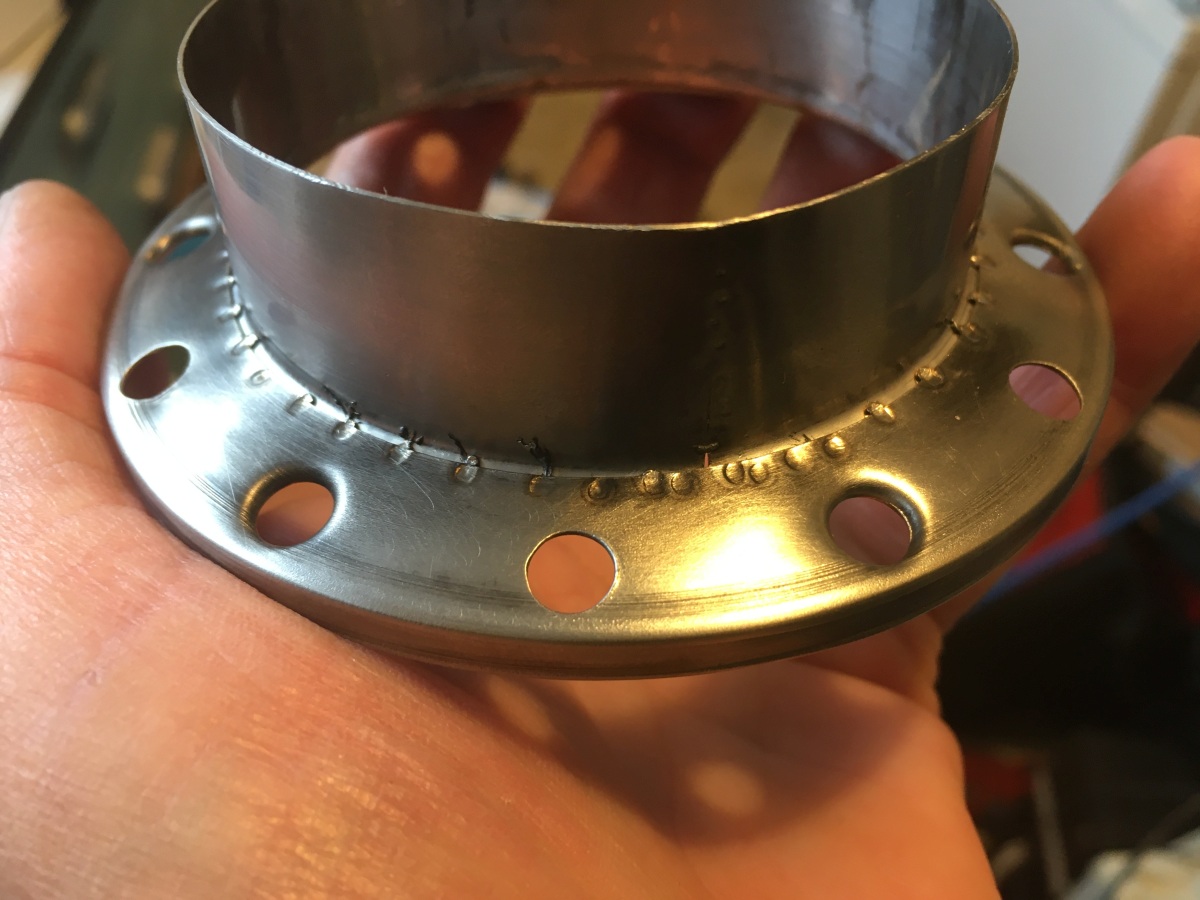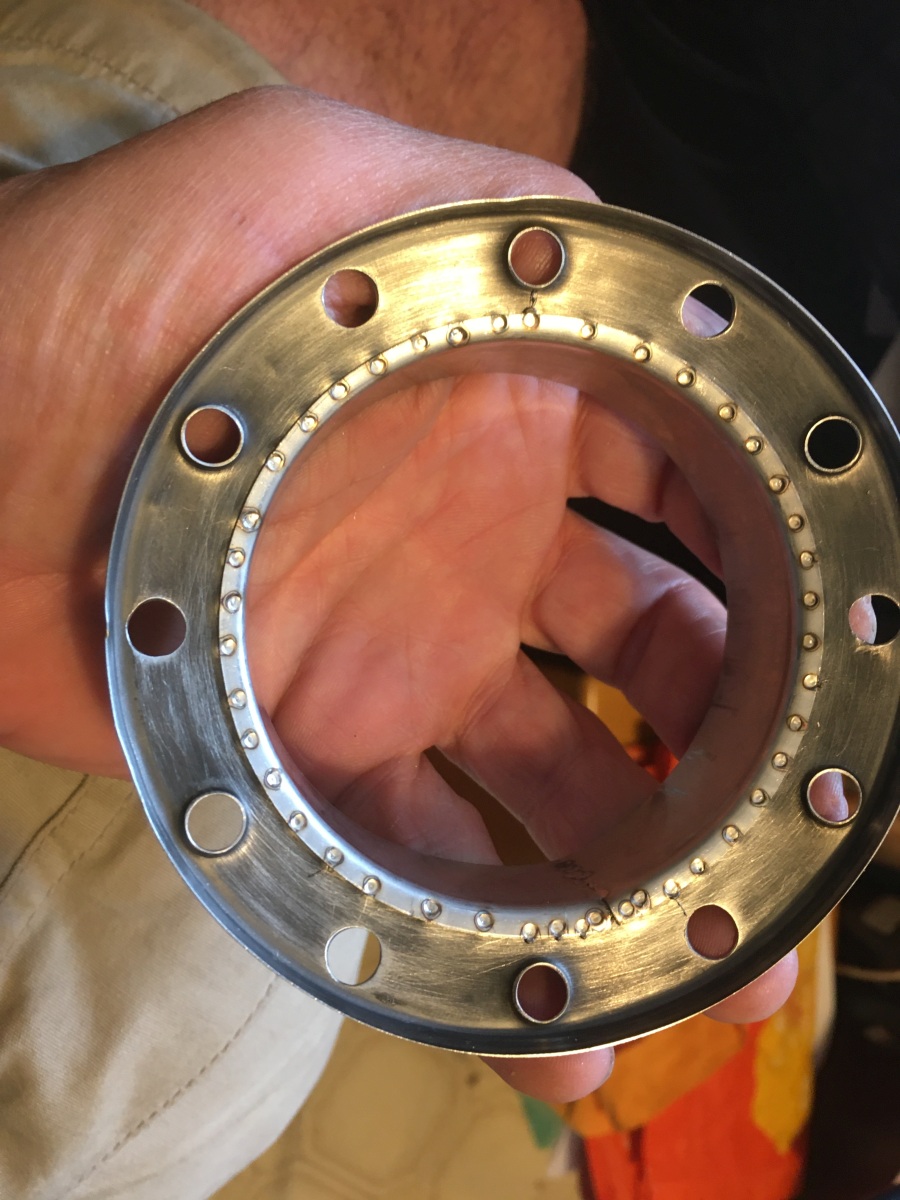 I also added some tabs to hold the fuel ring while I could still get access with the spot welder (Kamps suggests drilling holes & using wire, but I wasn't keen on the possibility of this coming apart and buggering the works up) and then spot welded the outer and rear together.